For customers that understand the science behind skincare products, they are often not intimidated when they encounter skincare ingredients like hyaluronic acid, ferulic, vitamin c, glycolic acid, AHA, lactic acid, SPF, and so on. The customers know the names on the product's label; they can craft a customized skincare product that handles various skincare needs at a go. Knowledgeable buyers have created a shift in the skincare industry that has led to a rise in new skincare lines – single-ingredient skincare products – what does it mean? Are these products more potent in addressing skin problems better, or does it concern gaining a market monopoly?
About single skincare ingredient products
Single ingredients consist of a skincare product with one primary vital content that addresses a specific skin problem. They take care of one single problem at intervals. The product was launched in India during the pandemic. The name indicates that it is produced with one ingredient but in a highly concentrated blend higher than the regular or generic skincare products.
The brand that was introduced in India triggers some fuss in the skincare market. There are many advantages of utilizing the one-ingredient skincare product, and one is flexibility. It allows buyers to pick the particular ingredients that address their condition effectively and fill them appropriately.
One-ingredient product vs. the regular skincare products
One of the primary differences is already inherent in its name – single-ingredient, which denotes products that require only one effective content to fight skin problems. Traditional skin care products consist of a combination of different active elements that are probably produced to address skin issues.
Single-ingredient products offer an alternative of making skincare routines easy, and their outcome is more straightforward. Compared to a generic product with multiple agents that are provided in smaller amounts, the ingredients of single skincare products are offered in higher quantities.
Understanding the instruction attached to the main product ingredient is easier and hence you comprehend what you are introducing to your skin. Regular products provide many elements in reduced quantity which are why they cannot be adopted for targeted therapies.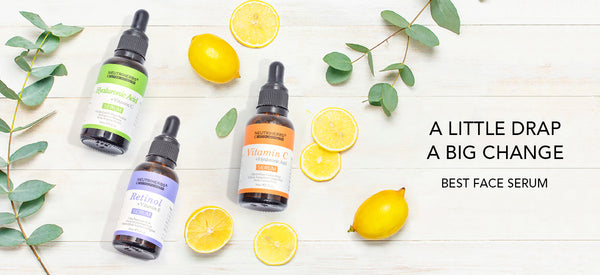 Applying single skincare products treatments
The primary question is who can use single skincare products? The answer is people that who need targeted treatments for skincare problems and easy skincare habits can decide to change over to single-product ingredients. Skin calamities like pigmentation, acne, loose skin pores, and dry skin will profit from one ingredient product says Dr. Chhabra. If you have very sensitive skin that tends to reacts often to allergies, a single-ingredient skincare product is for you. The reason is that you can utilize it solely for your skin concerns, and not have to subject your skin to innumerable ingredients that could trigger a skin reaction.
For newbie skincare users, starting with a single skincare product is advisable because they provide trouble-free solutions for your skin condition.
Can single-ingredient skincare products be encrusted with generic ingredients?
As already established, single-ingredient products contain high-concentration of the active ingredient, but how compatible are they with traditional skincare products? It is possible to layer generic product with a one-ingredient product because according to the principle of product layering, the lighter ingredients goes first, followed by the thicker ones. Nonetheless, most main ingredients such as hyaluronic acid, Vitamin C, and various peptides function properly when layered with one single ingredient formula.
A single-ingredient skin care product is ideal in various ways, but it cannot replace regular skincare products, but the good thing is they can be layered successfully on the skin.